Ani's COVID-19 Client Update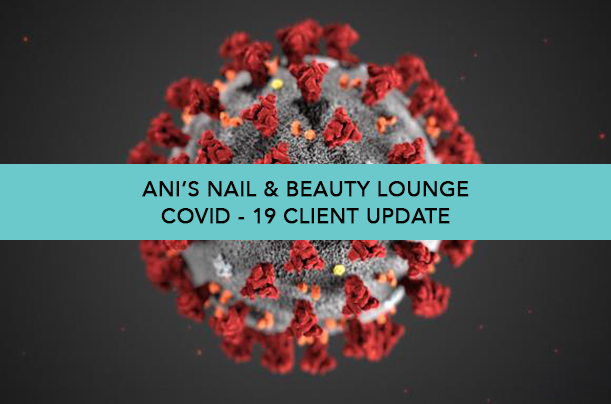 Ani's has always maintained a high level of cleanliness due to the nature of the spa business. We can reassure you that all of the spa stations, furniture and treatment rooms are cleaned and disinfected after every personal treatment.
We continue to clean all public areas multiple times a day and ask that clients help us mitigate the spread of any illness by following these everyday hygiene guidelines:
Wash your hands often with soap and water for at least 20 seconds, especially after going to the bathroom.

Avoid close contact with people who are sick.

Avoid touching your eyes, nose and mouth.

Cover your nose and mouth with a tissue or your elbow when you cough or sneeze.

Stay home if you feel unwell.

Please call if you feel you need to cancel your appointment due to illness.

Use hand sanitizer when provided.
The number-one preventative measure is to not come to your appointment when you are sick, especially if you have a fever or cough. Please call and cancel your appointment if you feel ill. Ani's wants to be proactive and support the efforts in keeping Bermuda protected.
If you are returning from travel off-island, please refrain from coming to the spa for 14 days upon return. Please refer to Bermuda Government's instructions regarding travel and arrival restrictions. We urge clients to pay attention to all government notices so that we all do our part to protect our island.

Please visit the Bermuda Government's COVID-19 Website for accurate information: https://www.gov.bm/articles/no-confirmed-cases-covid-19-bermuda

Thank you,
Ani's Management Team